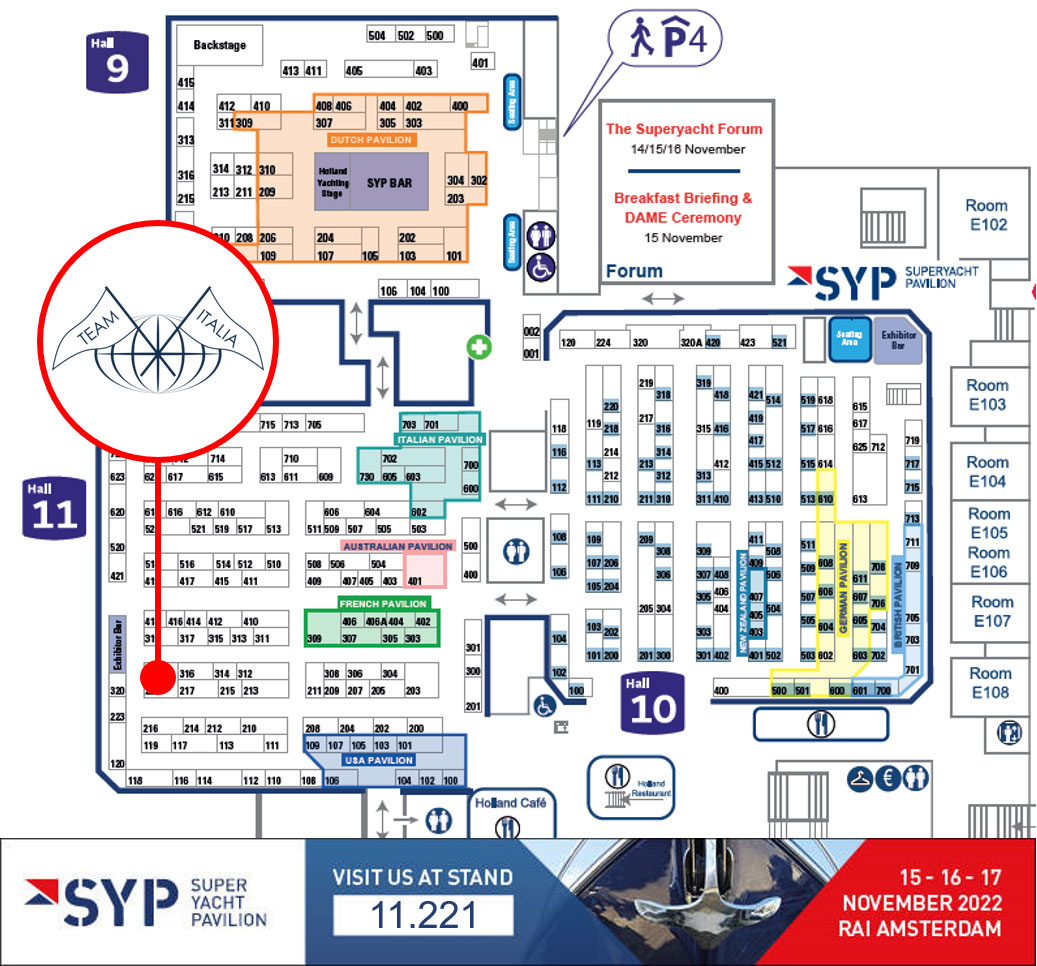 10 Nov

TEAM Italia at METS 2022 – SYP Booth 11.221 – Hall 11

TEAM Italia, always at the forefront in the field of integration of navigation, automation, telecommunication, ship monitoring, propulsion, safety and data transmission systems, brings the 'Dharma Next' bridge to METS Trade in Amsterdam (15-17 November).

The revolutionary "I-Bridge®" totally integrated bridge system, conceived and launched on the market by founders Massimo Minnella (CEO & Sales Director) and Daniele Ceccanti (CTO), translates into technologically advanced and safe touchscreen consoles with an unmistakable and sophisticated design that can be totally customised to the Owner and Captain's wishes.

Joining TEAM Italia at METS was its "sister company" ONYX, dedicated to the development of automation architecture, which enriched its product range with the introduction of the Remote Alarm Notification (RAN) system with Text-to-Speech technology, which allows to be informed promptly, via SMS or voice call, of problems or malfunctions that may occur on board, thus managing the complete surveillance of the vessel even if it is unmanned.